While protection, convenience and affordability might be your top priorities when purchasing hard plastic carry cases, there's just no reason why your case can't be attractive as well and that includes selecting a color for your case. But which color should you choose? Colors have certain meanings associated with them, so take a look at what the following colors imply before making your decision.
Silver
Psychologists have studied colors and their effect on human beings for many years, and they have found that the color of an object is typically the first thing a person will notice, which is why it can be wise to select a color that makes a specific type of impact. For instance, silver is associated with wealth, as it is a precious metal as well as a color. Silver and gray also are associated with industry, but silver has a more refined, sleek and sophisticated connotation.
Black
Black is sleek and elegant, yet also denotes power, formality and mystery. Black hard plastic carrying cases can be an excellent option for just about any product, and we can your company logo or name to each case for further customization.
Red
There's no doubt about it, red is an eye-catching color. Selecting hard plastic carrying cases in red definitely will make it easy for you to identify your cases at the airport, a special event or a trade show. Red connotes danger, power, energy and even love and courage. If you want to make a bold statement, a red plastic carrying case definitely draws attention.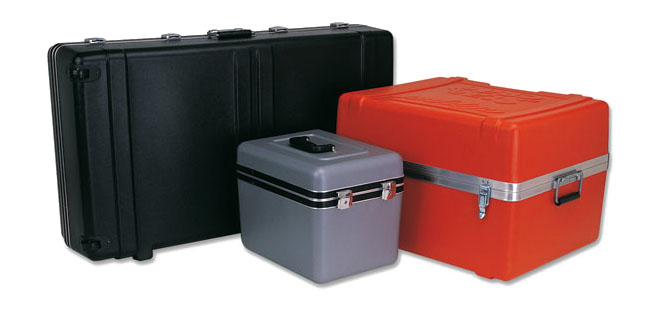 Yellow
Yellow, the color most associated with sunshine and warmth, denotes good cheer and enthusiasm and general positivity. Like red, yellow is associated with energy, but it also can be associated with relaxation.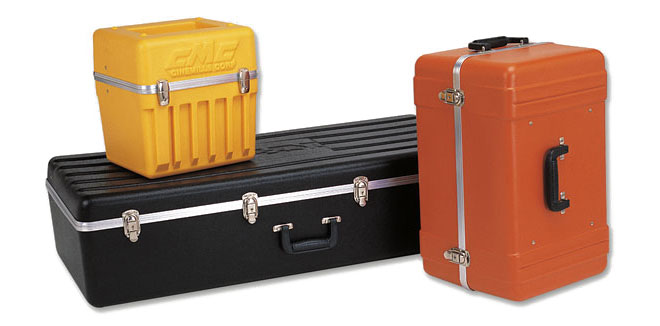 Orange
As a mix of red and yellow, orange combines some of the characteristics of both colors. Like red, orange attracts attention and, but rather than signifying danger and power, orange is a bit more cheerful, conjuring up images of sunshine and happiness, as well as creativity. Orange also derives warn and cheerful connotations from its association with yellow.
Green & Olive
Our color options include both of these shades, and while the brighter green suggests growth and harmony, olive green is associated with characteristics such as reliability and stability. Both shades are associated with nature and revitalization.
Blue
Blue is considered a calming color, conjuring up images of the sky and the waves upon the oceans. Blue also is associated with knowledge, health and cleanliness, as well as trust and responsibility. The standard blue we use for our hard plastic carrying cases is a royal blue hue, which often is associated with characteristics such as security and loyalty.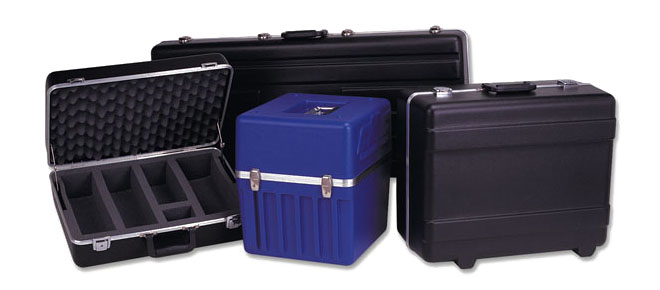 White
White is associated with purity, sincerity and cleanliness, as well as simplicity. This can be an excellent option for our clients in the medical and pharmaceutical industries, as white often is associated with doctors and hospitals. However, the simplicity and safety associated with white also can make this color a good option for high-tech items, as well.
At Bel-Air Cases, we design hard plastic carrying cases for clients in a myriad of industries. Our cases are completely custom, inside and out, and that includes color options. While silver and black are the standard colors, we also offer white, yellow, orange, red, olive, green and blue. With a minimum purchase, custom colors and color matching may be available, as well. If you are ready to start the case design process, give the team at Bel-Air a call at any time.