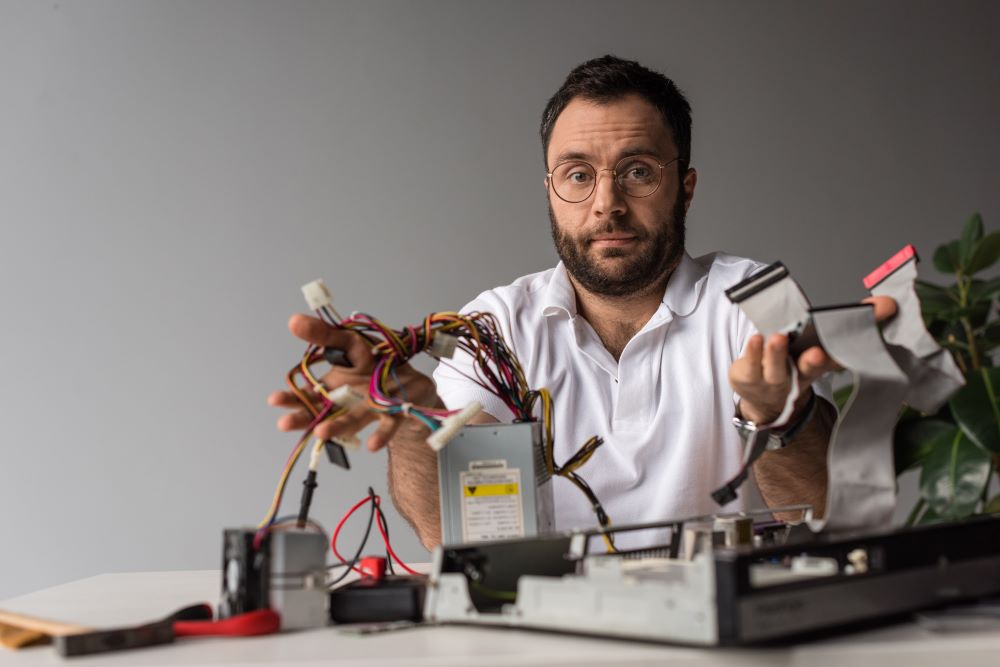 If you've ever suffered the misfortune of opening luggage only to discover that your expensive equipment has been damaged during transport, you aren't alone. The transportation industry can take its toll on cases and luggage, but our Bel-Air heavy duty cases are built to handle the rigors of transport and protect your delicate or expensive items.
What Makes Bel-Air Different?
We are the first company to design and create vacuum-formed cases, and over the course of the last 50+ years, our cases have stood the test of time. In fact, many of those original cases are still going strong today. There are many case manufacturers and types of cases on the market, but our heavy-duty cases are unique for several reasons, including:
Materials
Back in the late 1960s, plastic cases were considered a new type of material, and we chose a specific type of plastic for our cases – high-density polyethylene (HDPE). This material has several advantages over other types of case materials, including other types of plastic.
HDPE is highly impact-resistant, which is crucial if you want to build shipping cases that can actually handle being shipped again and again. HDPE is water-resistant and chemical-resistant and also is able to handle temperature extremes. Whether your equipment case has to sit on a rain-drenched tarmac, spend a few weeks on the tundra of Antarctica or scuttle through a hot, humid jungle, your Bel-Air case will protect whatever is placed inside it.
Additionally, we use durable aluminum valances to join the two halves of each case together. These also can handle temperature extremes, moisture and humidity. Both HDPE and aluminum are lightweight, which improves maneuverability and can reduce your overall shipping costs.
If you need ATA cases, our cases meet or exceed ATA standards, and we also can meet MIL specs, as well. Through the years, we've designed many cases for the military, and if you need MIL spec cases, we can design whatever you might need.
Our cases are suitable for storing and transporting a wide range of equipment, including:
Lighting Equipment
Aerospace & Military Equipment
Medical Equipment
Audio-Visual Equipment
Diagnostic Equipment
Computer Equipment & Much More
While our cases are suitable for just about any type of equipment, if our team believes that another type of case would be a better fit for your items, we will let you know. We believe that the customer always comes first and if we see a better option for your equipment, we will point you to a quality case manufacturer that meets all of your case needs.
Customization
With HDPE and the process of vacuum forming, we can create heavy duty cases in virtually any size you might need. For smaller items, our heavy-duty carrying cases might be a good option to consider. The heavy-duty carrying cases are built using the same materials as our shipping cases, but they are formed using our traditional carry case molds.
For larger and heavier items, our heavy-duty shipping cases are a perfect option, and these are available in a wide range of sizes. If we don't have the exact size that you need, our team can create a new, custom shipping case size to fit your needs.
Quality Interior Foam
To further protect your equipment, our heavy-duty cases come with custom interior foam. Our high-quality foam absorbs impacts and prevents vibrations from damaging delicate equipment.
While many case manufacturers, either don't provide custom foam interiors or simply hand off your case with cheap pick & pluck foam, we can usually construct custom foam sets for around the same price you'd pay for cases filled with cheap diced foam.
Our design team can fabricate interior walls, add plastic dividers and interior doors as well as die cuts, windows, panel mounts and shock mounts. With our design expertise, our foam interiors not only provide an ultimate level of protection, but also display your items to their best advantage. Our cases often are used for sales kits and as OEM cases, and our foam interiors can serve an impressive display for potential clients.
Additional Custom Features
While the main purpose of a heavy-duty transport case is to provide a high level of protection, at Bel-Air Cases, we also believe that heavy duty cases can be attractive. We can customize your cases with molded-in logos, engraved plates or custom decals.
We also can provide you with an assortment of color options. Black and silver are the standard colors we offer, but we have several additional stock colors, including blue, green, olive, red, orange, yellow and white. Color matching and custom colors also might be available with a specific minimum purchase.
Order Heavy-Duty Cases Today!
If you need custom heavy-duty cases, contact our team at any time. Whether you need just one custom shipping case or many, we can build cases that protect your equipment perfectly. You can request a quote by calling us at (866) 235-2472 or clicking on the Contact Us tab on our homepage and filling out our quick contact form. All of our cases are built-to-order and designed and made in the USA.