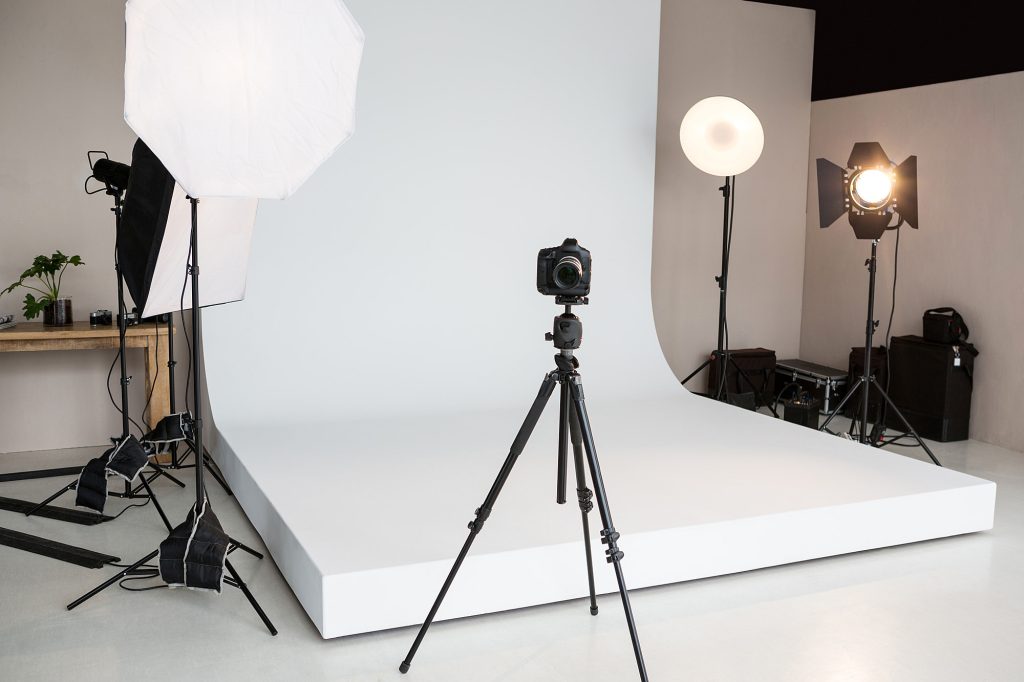 Lighting equipment is both expensive and delicate, and if you need to transport any type of lighting or related equipment, you need lighting cases that are tough enough to handle rugged environments. At Bel-Air Cases, we've been designing custom lighting cases for more than 50 years and can provide you with attractive, protective shipping cases that can handle the rigors of transportation.
Lighting Case Options
At Bel-Air Cases, we offer two options for equipment and lighting cases – you can choose between our carrying cases or our heavy-duty shipping cases. Our heavy-duty carry case might be a good match for smaller pieces of equipment, such as cameras, lenses, light meters and other smaller items.
For larger pieces of lighting equipment, our heavy-duty shipping cases are the best option, and we can add wheels and handles to any case to make them easier to maneuver. Our shipping cases also are built to stack neatly and efficiently, which makes it easier to store your equipment, and each shipping case includes molded bumpers and stacking lugs.
For cases smaller than 30", we can add a telescoping handle and wheels, but for larger shipping cases, we usually recommend adding a 3" or 7" end handle as these cases already are long enough for easy and comfortable maneuvering. All of the hardware is created using durable materials such as stainless steel, and we use tough aluminum valances for each case.
The exterior shells of our equipment and lighting cases are vacuum-formed using high-density polyethylene (HDPE). We chose HDPE as our top material choice for several reasons. HDPE is a highly affordable plastic, but, more importantly, this is one of the most rugged, durable materials available. HDPE has high impact resistance and high moisture resistance, and our cases can handle temperature extremes and rugged conditions without affecting the equipment inside the case.
Furthermore, HDPE is an excellent option because it is extremely lightweight. Not only does this make it easier for the customer to carry or move their lighting cases, but it also can reduce your shipping costs. Other case types typically are formed using heavier materials, and it costs more to ship a heavy case. We also build each case around your equipment, so there's no excess material. With HDPE, you can have a smaller, lighter case that is easier and less expensive to transport yet still highly protective.
Lighting & Equipment Cases With Foam
While the exterior of your lighting cases needs to be able to handle rugged environments, such as the cargo hold of a plane, we also focus on designing custom foam inserts for all of our equipment cases. Each case can include a custom foam insert that is built specifically for each piece of your lighting equipment. Our quality foam will cushion and protect your lighting equipment, camera equipment, audio-visual equipment or anything else you need to store and protect.
Custom foam is always a big part of any lighting case project, and we never simply hand off our cases with a chunk of diced foam. This is a cheap type of foam, also known and pick and pluck foam. This poor-quality foam doesn't last as long as the durable polyethylene foam we use, and when customers receive this cheap diced foam, they are forced to cut or pick away at the foam to make cavities for their equipment.
We believe that if you are paying for custom lighting cases, this should include a custom foam interior. We can usually construct foam sets for around the same price you'd expect to pay for cases with foam slabs or diced foam, and our foam provides far greater protection for your delicate items.
Many Custom Options
While we can customize the size and configuration of your lighting cases, as well as the interior foam, we also have many other custom options available. We offer two standard colors for our plastic shipping cases – black and silver, but we also have additional stock colors, including red, orange, yellow, blue, green, olive and white. With a minimum order, we may be able to provide you with color matching or custom colors.
We also can personalize the shell of your equipment and lighting cases with a molded-in logo, custom engraved plates or custom decals. This adds a professional touch to your shipping cases and also makes them easier to identify at a busy airport or perhaps at a large event or trade show.
Contact Us Today!
While creating hard plastic cases for lighting, including LED lighting, is one of our areas of specialization, we can create heavy-duty shipping cases for just about any type of equipment. Through the years, we have built equipment for military and aerospace clients, as well as medical equipment cases, diagnostic equipment cases and even carry cases for sales kits and OEM cases.
If you have any questions about our custom lighting cases, you can contact us at (866) 235-2472 or click the Contact Us tab on our homepage and fill out our quick contact form. If you are ready to make a purchase, simply click on the Request A Quote tab and provide us with some information about the type of shipping cases that you need us to manufacture.