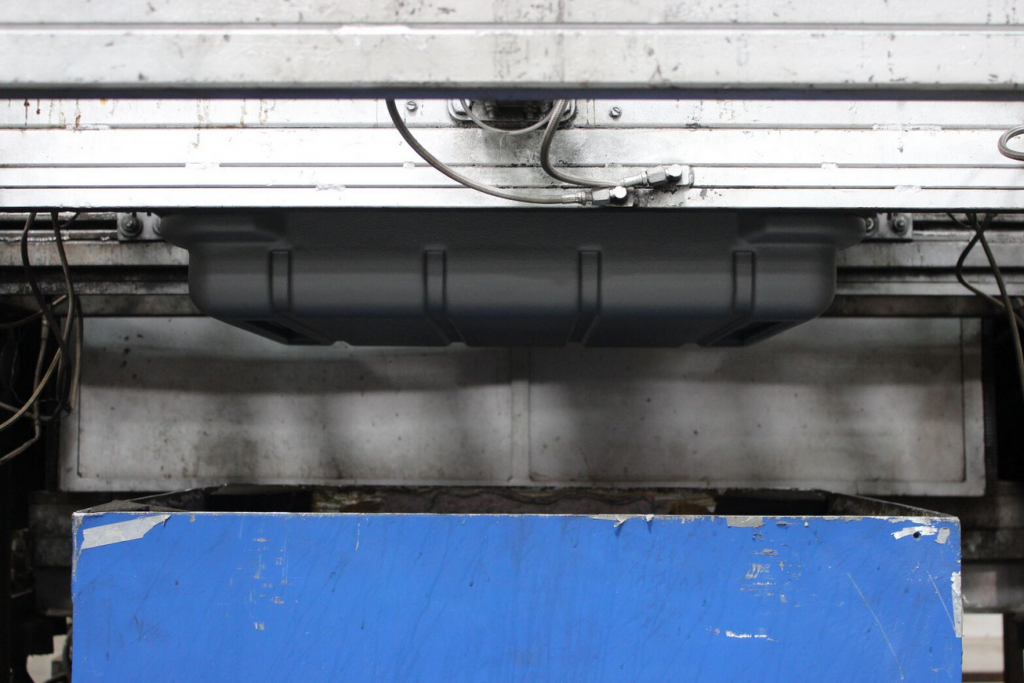 Bel-Air-Cases specializes in using vacuum forming to create high-quality cases. In this process, cut sheets of plastic are heated in ovens which use ceramic or gas heaters with zone controls to maintain an accurate measurement and control the sheet temperature.
The sheet is then placed over a mold and a vacuum is applied, pulling the sheet into the shape of the mold, creating vacuum formed molds. This process is popular for large parts such as the truck bedliner seen in this picture. Vacuum forming usually offers the lowest tooling costs and quickest delivery of tooling, compared with traditional processes.
Vacuum Forming Allows Bel-Air-Cases A Range of Possibilities
Our specialty in the vacuum forming and thermoforming process allows us to specialize in customization the customization of thermoplastic cases for a variety of industries. Our expert staff of engineers who can help with the design process, complete customization, and selection of options to best match your needs.
What sets our process apart is the ability to manufacture complex patterns and shapes, uniqie to your specific needs. With rapid turnaround time on vacuum formed cases, a range of size options, and a commitment to product quality, we strive for optimal performance in our services. Quality is a top priority for Bel-Air-Plastic cases and it shows in every step of our process, from careful control of the raw materials we use to process parameters that allow us to match individual needs for each of our customers.
Connect with Bel-Air-Cases to learn more about how we can help you with your project.
If you are interested in learning more about our "made-to-order" cases, simply give us a call at (866) 235-2472 or send an email to info@bel-air-cases.com. We look forward to speaking with you!