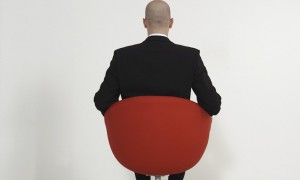 Monthly Business Musings: Butts Don't Learn Anything from Chairs
We have learned, after 30 years in business, that there is much more to this B2B industry than what Murphy has taught all of us through his ubiquitous "law." Some of his principles will be broken down here.
We have studied the leaders (managers and executives) of both manufacturing and sales companies, and have concluded that they are in fact very different from each other. For example: Because they are more attentive towards the factory, manufacturers tend to lose sight of the "bigger picture. "They often experience the feeling of complacency or an overwhelming suggestion of restraint keeping them within the factory walls. Without the presence of these feelings, the opportunity for disaster to strike grows exponentially.
The owner of our parent company, California Quality Plastics, is a very business savvy guy who despises the idea of confinement within the building. He once stated, "You will learn a great deal of information when meeting face-to-face with customers, by walking through a vendor's facility or by sitting down with other executives who are running business. Go to industry trade shows. Go to classes. Get to know the competition." This could not have been any more accurate.
The importance of mobility must be emphasized, because of the information related to business expansion and improvement can only be learned outside of those walls. Like our owner says: "Butts don't learn anything from chairs." In other words, get outside the walls of the company and learn. That's a principle we try to instill in our employees, and we believe our customers are better served because of it.