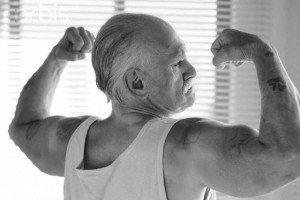 We've all heard the jokes, watched the shows and even seen the shirt that reads "Old Guys Rule!" In actuality, the only guys who "rule" are the ones being innovative, the ones keeping up with the now and the ones that understand times change as do consumer expectations.
Business rules and procedures have changed as the world has grown to be more populated and diverse. The way products are marketed, the way we advertise, and even the thought process behind creating a business plan has evolved. Tradeshows, catalogs, phone calls, and in person meetings were once considered the standard means of operations – but the sad truth is that if you still use only that operating system, then your business or company will not get a second glance from the common consumer. The world has become cyber. Everything is either online, on social media, or in text messaging (who still makes phone calls?). As time continues, the old means of standard operating procedures will be considered prehistoric, and so outdated that no one will even know what a printed catalog looks like.
There is an advantage to having "Old Guy" experience, and that is the wisdom and lesson you learned from the mistakes you have already made. So keep up with the times, the new rules, the new marketing strategies, and use those lessons learned to improve your business.