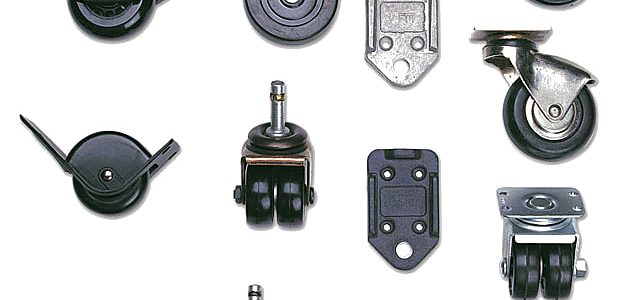 While a lightweight carrying case can be easy enough to tote if you have heavier equipment or simply want an easier way to transport your case, a custom carry case with wheels is your best option and the team at Bel-Air Cases can design and build any size of carrying case you might need. Here are a few facts about our custom cases.
If you need a custom carry case with wheels, but you aren't planning to use the case as luggage or ship it frequently, our medium-duty carrying cases are a great option. Our medium-duty cases are an excellent option for customers that need attractive sales kits, OEM cases or cases for expensive equipment that will only be transported in the trunk of a car or perhaps in an overhead storage bin.
For our customers that want the flexibility and ease of transport that a carrying case provides yet need a case durable enough to handle frequent transport as luggage or freight, our heavy-duty carrying cases are your best option.
The heavy-duty cases are the most durable and lightest in weight transport cases you can buy. We make these cases using the same materials we use for our shipping cases, but we form the cases using the molds for our carrying cases.
Our heavy-duty carrying cases can be used to store lighting equipment, audio-visual equipment, medical equipment, diagnostic equipment, camera equipment and much more.
Heavy-Duty Cases Can Meet ATA Specifications
Just like our heavy-duty shipping cases, our heavy-duty carrying cases can be built to meet ATA specifications. These specifications were created by the airline industry, and cases built to ATA specs are able to handle hundreds of flights with ease without damaging the equipment inside the case.
While no airline endorses a specific product or case, the airline industry has created specifications that we can follow as a case manufacturer. For instance, an ATA case should be able to handle a minimum of 100 trips without damaging the contents of the case.
Additionally, through the years, we have built carrying cases and shipping cases for military clients as well as aerospace clients, so we are familiar with MIL specs and can build your case to meet most military specifications if needed.
Our Cases Are Waterproof & Temperature-Resistant
While a typical travel case filled with the usual clothing and other odds and ends might not be as affected by moisture or temperature extremes, our clients typically tote expensive and often delicate equipment in their carrying cases. High humidity and extremely low or high temperatures can damage some types of equipment, but Bel-Air Cases are built to withstand moisture and extreme temperatures.
We Offer Custom Foam Interiors
While the exterior of a Bel-Air heavy-duty carrying case is built to withstand frequent travel, we further protect your delicate or sensitive equipment with our custom foam interiors.
Too often, case manufacturers hand off a custom case with a big hunk of diced foam inside. Also known as pick and pluck foam, this is a cheap type of foam and customers are forced to pluck or cut cavities in the foam to fit around their equipment. This doesn't provide an adequate level of protection for your equipment, and we feel that if a customer is paying for a custom-made case, this should include a quality custom foam insert.
At Bel-Air, we can construct foam sets for about the same price as you'd expect to pay for cases with foam slabs or diced foam. We are experts at fabricating interior walls, plastic dividers, interior doors, windows, panel mounts and shock mounts.
Wheels & Other Options
While our cases are lightweight, we know that a rolling case is something that many customers want. We offer a wide range of wheel options, and we can even add a telescoping handle to your case for your convenience. With wheels and a telescoping handle, you can move through a busy airport or city street with ease.
We also can customize your case with built-in logos or custom decals. Our standard colors are silver and black, but we also have several additional stock colors including white, yellow, orange, red, blue, green and olive. With a specific minimum order, we may be able to provide custom colors or color matching.
We also offer many types of handles, hinges, latches and feet. If you need your case locked, we have several lock options, including key locks and combination locks. If our catalog of hardware doesn't include precisely what you want, we likely can source the component you need.
How Much Do Our Cases Cost?
We don't post prices on our website simply because all of our cases feature custom designs, and the costs vary based upon the size and components a customer selects. While we don't sell any cheap $50 cases, you also won't find many $900 cases either. In general, you can expect to pay about $250 for a custom heavy-duty carrying case with wheels.
Keep in mind that our cases are meant to last a lifetime. While we have no written case warranty, we stand behind our cases throughout their lifetime. If a case component breaks, we'll fix it and we usually can repair most case defects for no charge, other than your shipping costs. We can't guarantee that your case will never be damaged, after all the transit industry is rough on cases and luggage, but we assure each customer that we will always repair the damage for as long as you own the case.
Request A Free Quote Today!
If you need a custom carry case with wheels, just click on the Request A Quote tab on our homepage and complete our quote form. If you have any questions about our cases, just click on the Contact Us tab, fill out our quick contact form and a company representative will be in touch as soon as possible.